Early Detection of Cancer
Endoscopic screening provides tremendous lead-time in the diagnosis and management of GI Cancers, paving the way for a possible cure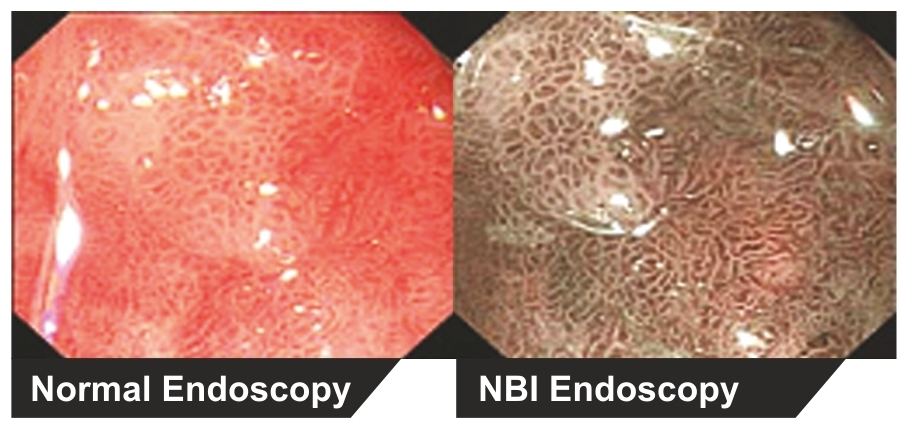 Our Endoscopy system is equipped with Narrow Band Imaging (NBI) which is a novel contrast-enhancing technique that uses optical filter such that blue light in NBI reveals superficial structures to enable detailed inspection of the microvasculature.
With NBI, it is possible to detect GI cancers quite early with irregular mucosal and vascular patterns that are associated with early neoplasia.
Diagnostic Endoscopy Procedures namely UGI scopy, Colonoscopy, Enteroscopy, EUS and Capsule endoscopy and
Therapeutic Endoscopy Procedures namely polypectomy, stricture dilatation, hemoclipping, ESD, EMR, APC, EUS — FNA and POEM are being performed regularly & cost effectively by a team of well qualified professionals.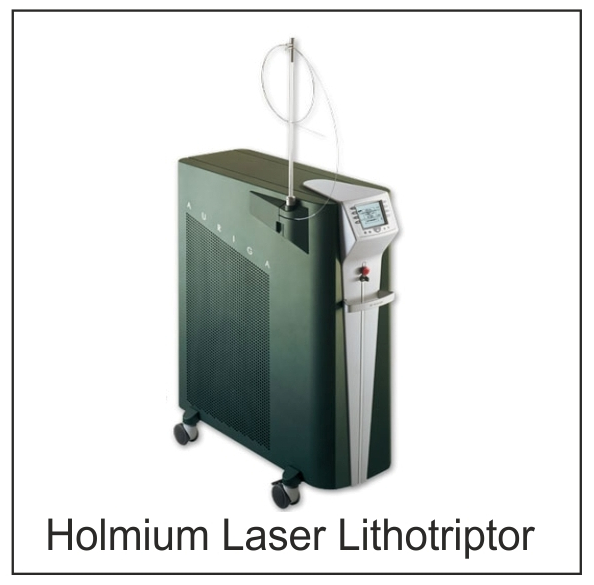 Pancreatico – Biliary Division
Unresolved vexatious Pancreatico Biliary disorders are being handled efficiently at Medlndia.
Cholelithiasis and Choledocholithiasis
Our team has expertise to manage most complex hepato -biliary and pancreatic disorders. Medlndia is well equipped with SpyGlassTM technology and Holmium Laser Lithotripsy for managing complex CBD stones, indeterminate biliary strictures and pancreatic stones.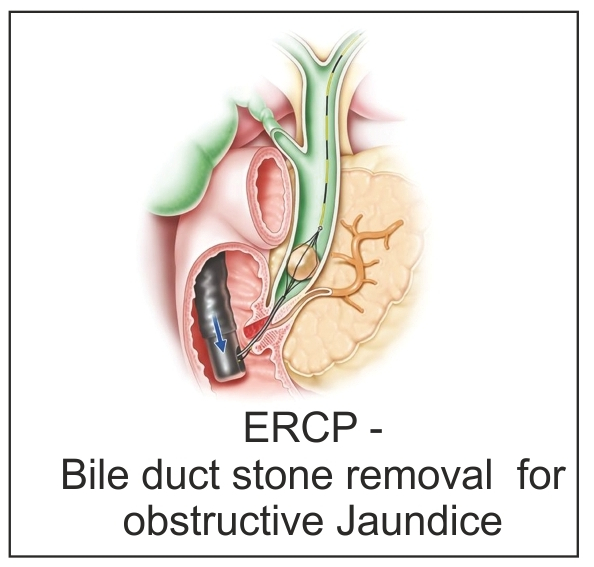 Endoscopic Retrograde Cholangio Pancreaticography
We have this state-of-the-art facility and expertise to manage
Large Bile Duct Stone
Post Operative Biliary Leak
Palliative stenting for malignant biliary obstruction
Pancreatic Pseudocyst drainage
Pancreatic Ductal stone, stricture and leak

Pancreatic ascites and pancreatitis due to pancreas divisum can have dramatic relief through expert management including stenting. Matching surgical expertise for managing chronic pancreatitis exists at Medlndia to provide lasting solutions.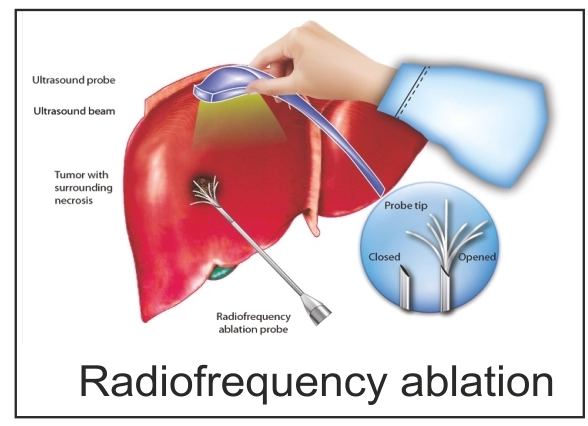 This recently introduced facility is meant for palliation of advanced tumors of biliary tract endoscopically, liver tumors percutaneously and pancreatic tumours endosonologically.

Radial EUS is for the evaluation of lesions within the wall of the esophagus, stomach and rectum
Linear EUS is useful for
(1) Taking Biopsy / FNAC of mediastinal and intraabdominal lymphnodes, left lobe of liver and pancreatic tumour
(2) Pancreatic Pseudocyst drainage
(3) Endoscopic Pancreatic Necrosectomy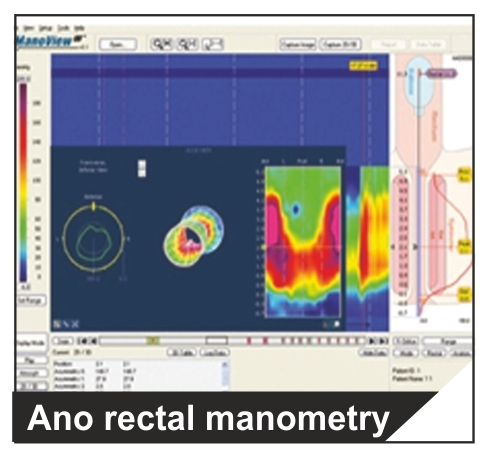 Services & Facilities – To Manage the following Lumina! Diseases
Functional bowel disorders including dyspepsia, functional heartburn, Irritable bowel syndrome and chronic abdominal pain.
Gastrointestinal infections including Helicobacter pylori, mycotic and parasitic diseases.
Esophageal Lab, which comprises UGI scopy, high resolution manometry, timed barium swallow study, 24 hrs esophageal pH and impedance study, enables comprehensive understanding of esophageal symptoms. This paves way for offering right solutions for complex esophageal disorders.
High resolution Esophageal Manometry installed at Medlndia Hospitals is essential for objective evaluation of dysphagia, esophageal motility disorders including Achalasia cardia of all types, non-cardiac chest pain and pre operative evaluation for Laparoscopic fundoplication.
24-hr esophageal pH & Impedance, yet another facility available with us is the Gold standard in the diagnosis of Gastro Esophageal Reflux Disease (GERD). This test is especially indicated in patients who are refractory to PPIs, patients with non-cardiac chest pain of suspected esophageal origin and also prior to planning anti-reflux surgery
Impedance testing, by detecting acidic, alkaline and gaseous reflux, as well as the extent of the reflux, helps in the diagnosis of belching disorders and extra-esophageal symptoms of GERD like chronic cough, asthma and laryngitis.
Small bowel diseases: Malnutrition, malabsorption, and other disorders of nutrient assimilation are worked up and treated diligently in our department.
Large bowel diseases: Colonoscopy for screening of cancer and expert management of inflammatory bowel diseases- ulcerative colitis, Crohn's disease, pseudomembranous colitis, polyps and diverticular diseases.
Constipation Relief Lab: It comprises the following investigatory modalities colonoscopy, colonic transit time study and anorectal manometry to differentiate normal and slow transit constipation from defecatory disorder. A common problem like refractory chronic constipation is investigated in this lab. Bio feedback therapy, the mainstay in the treatment of defecatory disorder is offered at our institution.
Locally advanced obstructive oesophageal, malignant gastric outlet obstruction and colonic cancers are managed by palliative stenting to provide relief in inoperable cases.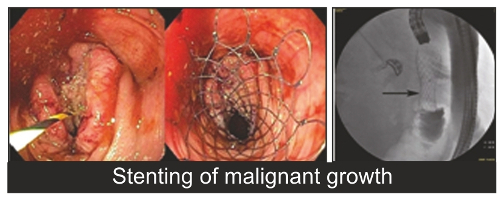 Chronic liver diseases (CLD): Expert management is offered for

Decompensated CLD related to alcohol, chronic viral hepatitis, NASH, auto immune hepatitis and drug induced hepatic injury etc.
Portal hypertension and its associated complications like ascites with paracentesis
Bleeding oesophageal and gastric varices with endoscopic variceal ligation (EVL), sclerotherapy and glue injection.
Patients requiring Liver transplant with pre-transplant work-up and post transplant follow up
Appropriate patients requiring Liver Biopsy – (percutaneous and transjugular)
Evaluation of obscure and prolonged jaundice.